The humming cross of Concordia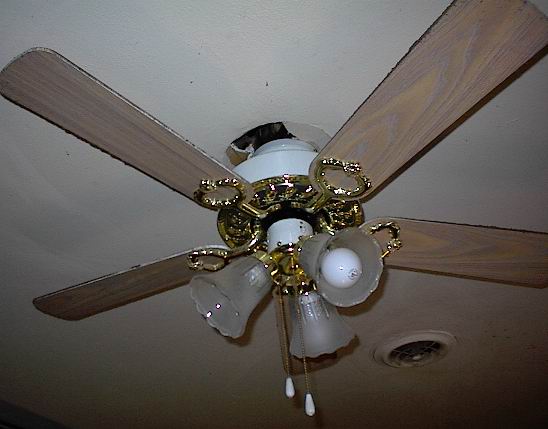 A house was showing strong poltergeist activity which seemed to be concentrated in the kitchen, and this ceiling fan was found to be a center of spirit energy. Dishes would smash onto the floor in the middle of the night, the refrigerator would open and close, trash cans would tip over and scatter waste, and there were garbled noises heard at all hours. There is a gaping hole on the side of the fan that leads directly to the unused attic. The homeowner states the hole has grown from pinhole size.


This Cemetery Photo site is owned by Southwest Paranormal.
[ Next Skip Previous List Random Next5]
Want to join the ring? Click here for information!


| | |
| --- | --- |
| | This photo was taken at Concordia Cemetary on Friday, June 23. We had noted at this plot that the casket was being pushed out of the sandy ground by the weight of the tombstone settling onto the head of the stone. It was disturbing, so I snapped a picture. You can see a vapour essence travelling downwards from the volunteer (Sharona's) shoulder. It appeared to take the shape of a gaping dog's head. What do YOU think it looks like? |
| | |